Newmark Hotels and Reserves, a luxury hospitality management group headquartered in Cape Town, today announced that it will imminently bolster its food and beverage service offering by welcoming on board two industry leaders in their respective areas of expertise: Chris Erasmus, as Food and Beverage Curator, and Marlvin Gwese, as Group Sommelier.
Mr Erasmus and Mr Gwese will work synergistically to amplify the culinary offering at each property within the Newmark portfolio with the specific aim of ensuring that every dining establishment's unique identity is further embedded into its menus and wine offerings.
To achieve this, they will look to each property's setting, its environment, and its people from which to draw inspiration, ensuring that the essence of the venue's characteristics are rightly captured and translated into a bespoke culinary experience, true to each address.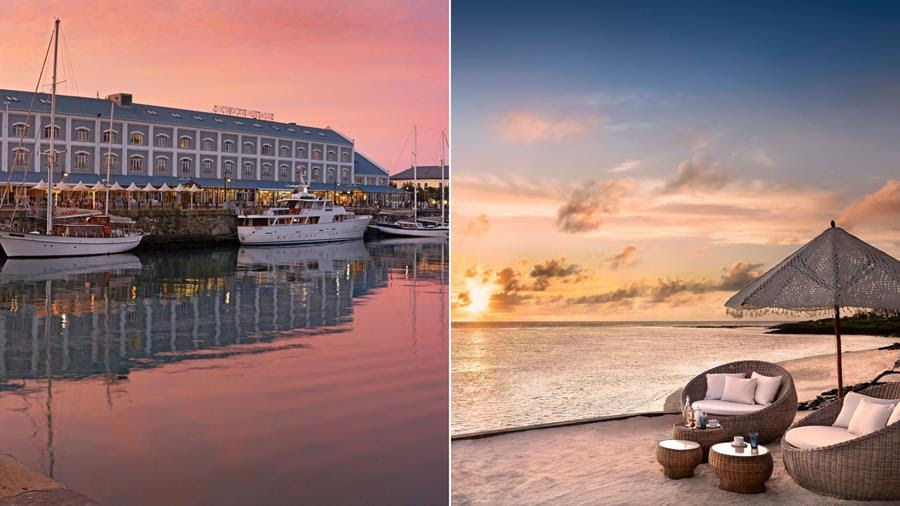 In practical terms, this means that menu items will be curated by drawing inspiration from traditional dishes, considering the impact on the environment, involving and empowering community members where opportunities exist or can be made, using local produce and relying on small suppliers in each of the regions, all the while ensuring that the best quality items are sourced and used in creating unforgettable cuisine, complemented by world-class wines and spirits.
"Guests visiting different Newmark properties should never feel like they're met with a 'cookie-cutter' experience, time and again, just in different locations. Our definition of authentic hospitality is far more granular, more fascinating and, ultimately, more memorable.
Every property, although bearing Newmark standards and service excellence, holds its own essence, providing guests the opportunity to explore, to discover and to be pleasantly surprised by the variety of experiences in its portfolio — and this is exactly what we're amplifying in new and exciting ways at each dining facility under the Newmark brand," says Neil Markovitz, CEO, Newmark Hotels and Reserves.
About Chris Erasmus, Food and Beverage Curator
Noted as one of the top five chefs in South Africa, Chris Erasmus has an impressive list of culinary accomplishments to his name. He earned exceptional experience in the UK – under the mentorship of Michelin star chef, Shane Osborn — as well as at a number of South Africa's most esteemed restaurants, one of which led him to work in kitchens in New York, Copenhagen, Amsterdam, Salzburg and Rio de Janeiro. His treasure trove of experience notably includes working as Executive Chef at Newmark's Ginja, set in the heart of the Mother City, at the Victoria & Alfred Hotel. Chris also owned an award-winning restaurant, Foliage, in Franschhoek for seven years, which translated into a tremendous feeding scheme for a four-month period during the COVID-19 pandemic. 
About Marlvin Gwese, Group Sommelier
As a qualified sommelier, Marlvin Gwese brings a wealth of passion, insight and expertise from the niche field of winemaking to the table. Following the intricate training he received from the Lobster Laduma Wine Project, as well as a Diploma at the Cape Wine Academy in 2013, (Mr)Gwese completed the Wine Spirits Education Trust (WSET) Level 3 training in 2015 and First Star Cap Classique training in 2022. He also gained significant experience at some of the Cape's best known establishments over a period of nine years. As Group Sommelier, he will take the lead on all matters related to the wine libraries available at each of the restaurants in the portfolio, working hand in hand with (Mr)Erasmus to create sublime food and wine pairings.